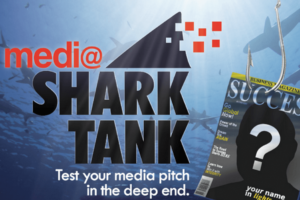 On October 15th, 10Fold hosted its 5th annual Media SharkTank event at Hotel Vitale in San Francisco, California.
Eleven CEO's from some of the most innovative start-up companies in the Bay Area pitched to our distinguished guest media judges from top business press, such as:
Financial Times
VentureBeat
Business Insider
Huffington Post
Silicon Valley Business Journal
KPIX-TV (CBS San Francisco)
KGO-TV (ABC San Francisco)
KNTV-TV (NBC San Francisco)
Behind closed doors, the CEO's had three minutes to each pitch their story to the influential panel of judges. After the pitch, the judges gave feedback on the perspective of business press. This dynamic allowed for a unique opportunity to receive personalized, one-on-one feedback on how to strengthen their proposals.
The three highest scoring pitches went on to compete in a 60-second pitch-off in front the entire group at the end of the night. This "People's Choice Award" was incredibly hard to judge as the entire room was full of applause after each pitch, after much deliberation the winner was announced.
The winner of this year's "People's Choice Award" was Interana. The company will receive a promotional video – at no cost – from 10Fold's award winning video production division ProMotion Studios.
10Fold introduced several new components to the Media SharkTank experience for its fifth anniversary – including the TapSnap photo booth, live-digital caricature artist Jon Casey, and mingling magician Mike Toy.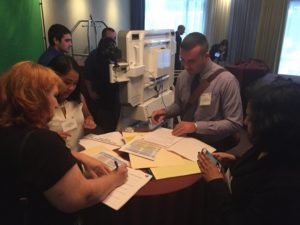 [10Fold team prepares for the arrival of Media SharkTank attendees.]
To view photos from the TapSnap photo booth, click here: http://bit.ly/207o6YN.
This year our charitable annual event raised $17,000! These proceeds were donated to Baykeeper, an environmental group dedicated to protecting the San Francisco bay from water pollution. Their team works hard to ensure a safe habitat for the wildlife and humans of the bay alike.
Enjoy your read? Be sure to share and browse our other blog entries as well!