10Fold CEO, Susan Thomas, visited her alma mater, Emporia State University in Kansas Thursday night to lead a discussion for the University's annual Hayes Lecture Series on the power of the individual. Several hundred attendees heard Susan's story of self-perseverance and the trials and hurdles of leaving Kansas, starting a family, enduring breast cancer and running an award winning Public Relations firm in Silicon Valley.  Students attending were invited to write essays for the opportunity to win one of five scholarships.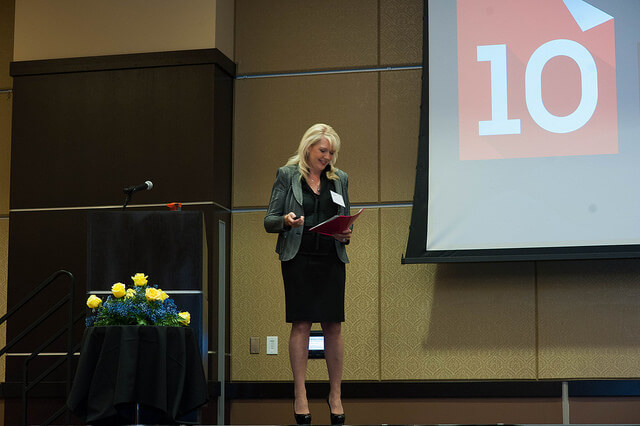 Touching on many themes, the central message of her oration was simple: never let anyone tell you that you can't. Stressing the importance of forging your own opportunities and outlining very clearly how she applied this mentality to her personal life and career, Susan demonstrated that results are directly related to your mindset and your willingness to expend effort to your success.  Susan's formula for identifying and completing individual goals includes:  identifying your passion, making a plan to accomplish your goals, and anchoring your goals with support groups, visual elements, and practicing gratitude.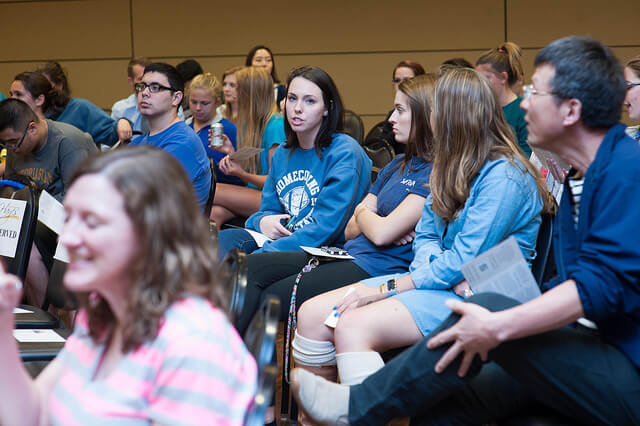 Enjoy your read? Be sure to share and browse our other blogs as well!