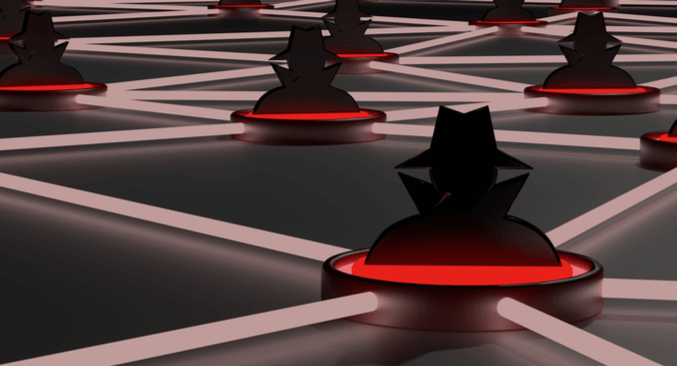 10Fold hosted our eighth annual Security Never Sleeps event during the 2018 North American RSA trade show yesterday. The event is conveniently located within walking distance of the Moscone Center at the Red Dog Café in San Francisco. Building on the success of the events previous years, the luncheon had more than 90 attendees made of up CISOs, security architects, venture capitalists, and security vendors participating in the cybersecurity discussion. The conversation facilitated a dialogue between Security vendors and buyers, enabling a marketplace of ideas that helped all attendees perfect their communication strategies.
Panelists at the event included:


 Carl Wright – CRO at AttackIQ – a continuous validation provider for enterprise security programs.


 Kathy Orner – Chief Risk Officer at Carlson Wagonlit Travel, a business travel and management firm dealing with events, meeting accommodations and more.


 Mike Kearn – BISO at Consumer Banking Division of US Bank, responsible for the security of checking and savings accounts, mortgages, and more.


 Peter Galvin – CMO at Thales, a France-based multinational that supplies electrical systems and services to aerospace and defense industries.


 Rich Campagna – CMO at Bitglass, a Next-Gen CASB provider for Zero-Day data and threat protection.


 Dr. John D. Johnson – CEO and Founder Aligned Security, LLC, Which develops and delivers of targeted security training .
The event also saw attendance from many high-profile players in the security space, including Chad Sweet (Founder and CEO of the Chertoff Group), Shira Rubinoff (President of Secure my Social), Chenxi Wang (Managing Partner of Rain Capital) and many more!
#Security Never Sleeps… @10FoldComms Annual Lunch & Learn – #RSAC2018 week.
Fantastic Panel & Colleagues@chenxiwang @INIDena @johndjohnson @ISC2 @bitglass @usbank @ChertoffGroup @ewfusa @RSAsecurity @RSAConference #CyberSecurity #marketing #technology #Blockchain #infosec pic.twitter.com/CddfN5ViOh

— Shira Rubinoff (@Shirastweet) April 17, 2018
The panel covered some of the biggest topics covering marketing and selling security products in the industry today. This included registration for content barriers, making your products accessible to buyers, the importance of building customer relationships, and the efficacy of alternative marketing efforts – such as video marketing and email marketing.
"I get 100-200 emails per day around #RSA, what do you think I do with those? Right-Click." – @michaelkearn#Infosec #security #vendors

— 10Fold (@10FoldComms) April 17, 2018
"I like #video, I like pictures, give me media." – Kathy Orner (@CarlsonWagonlit)#Videomarketing #Media #marketing #b2Bmarketing

— 10Fold (@10FoldComms) April 17, 2018
The audience was very active this year and led the discussion into many trends and how they relate to security today. GDPR was certainly a popular moment of debate, as the upcoming deadline (May 25th) is fast approaching, and means more than meets the eye for vendors, buyers, and even marketers!
"#GDPR is less about the penalties and more about where the regulations fill out over time." – @Pgalvin63 #Data #Dataregulation #infosec #SNS2018

— 10Fold (@10FoldComms) April 18, 2018
Sad you missed all the valuable insights from this year's event? Never want to miss one again? Get notified when we have and recap all the other awesome events we attend and sponsor, and have consistent B2B marketing content sent to your inbox by subscribing below!