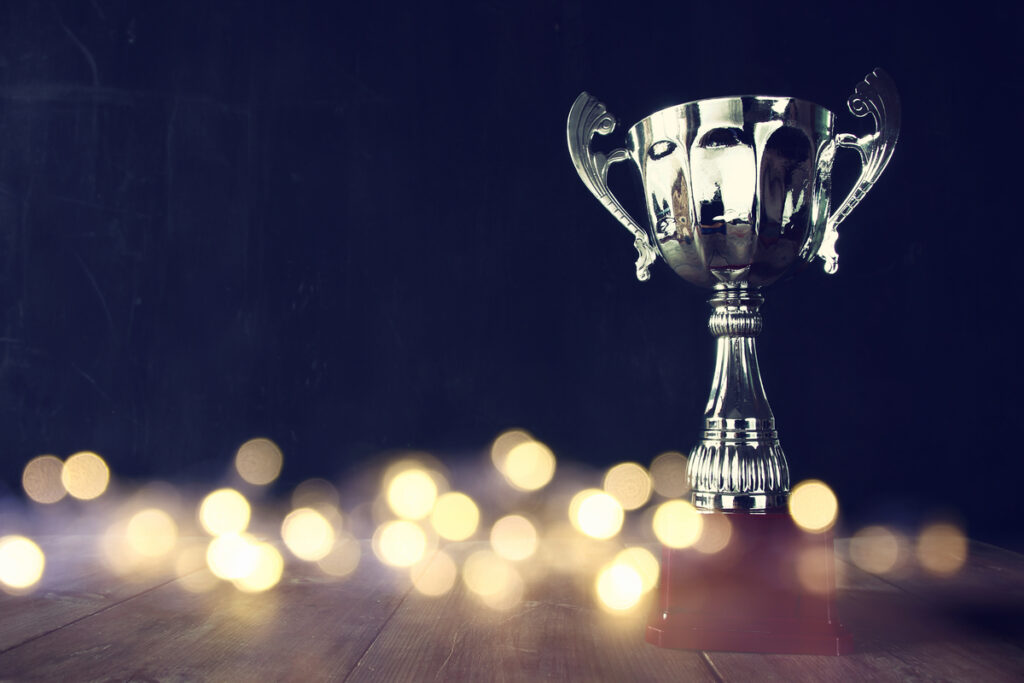 Win Focuses on Thomas' Commitment to Company Leadership, Community-Building, and Team Development
SAN FRANCISCO, July 09, 2018 (GLOBE NEWSWIRE) — 10Fold CEO Susan Thomas has been announced as one of the winners of the prestigious Women World Awards® in the Entrepreneur of the Year category. The coveted annual Women World Awards program encompasses the world's best in leadership, innovation, organizational performance, new products and services, and milestones from every major industry in the world. The win comes just a few weeks after 10Fold was honored with the Grand Stevie Award for Most Honored PR Agency of the Year, and Business Intelligence's Best Place to Work Award.
More than 80 judges from a broad spectrum of industry voices from around the world participated and their average scores determined the 2018 award winners. Winners will be honored in San Francisco on Monday, July 30 during the annual SVUS Red Carpet Awards Ceremony Dinner attended by the finalists, winners, judges and industry peers.
Susan Thomas is a B2B tech marketing executive best known for her ability to deliver creative thought leadership strategies to support high-growth companies. Founder of 10Fold, Susan built the agency to become among the top 10 percent of all public relations agencies in the U.S., and one of the largest independently-owned agencies to exclusively support B2B technology companies. Susan has won nearly a dozen awards for her leadership and 10Fold has won more than three dozen awards for creativity and service excellence. 10Fold (past and present) clients include large global brands such as Comcast, Xerox, Vodafone, Itron and Brocade, as well as promising privately held startups that have achieved record-setting exits such as Nimble Storage, AppDynamics, and ProofPoint. Susan is on the advisory board for Heritage Commerce Bank and was the prior Vice Chairman for YMCA East Bay Board of Directors.
"It is an honor to be recognized as Entrepreneur of the Year by the Women World Awards," said Thomas. "This award would not be possible without the dedication from our entire team, and I am very proud to share this honor fully with them."
About the Women World Awards Women World Awards are an annual industry and peers recognition program honoring women in business and the professions and organizations of all types and sizes in North America, Europe, Middle-East, Africa, Asia-Pacific, and Latin-America. The Annual Women World Awards is part of the SVUS Awards® recognition program from Silicon Valley in the United States of America which also includes other programs such as CEO World Awards, Consumer World Awards, Customer Sales and Service World Awards, Golden Bridge Awards, Globe Awards, Info Security PG's Global Excellence Awards, Network Products Guide's IT World Awards, Pillar World Awards, and PR World Awards. Learn more about The Women World Awards at www.womenworldawards.com
About 10Fold Communications 10Fold is a leading North American integrated communications agency designed to create thought leadership and build brand value. Among the top 10 percent of all public relations agencies, 10Fold headquarters are in San Francisco, with regional offices in Pleasanton, San Diego and Capistrano Beach, California; Austin, Texas; and Denver, Colorado. 10Fold offers an award-winning, highly specialized team consisting of public relations veterans, broadcasters and former journalists.
10Fold has supported more than 400 complex technology companies in the application development, DevOps, big data, artificial intelligence, machine learning, cyber security, enterprise software, mobile, semiconductor, cloud, and storage industries. The agency is honored to have won nearly 40 national awards such as the PRSA Anvil Awards, Hermes Creative Platinum Award, The Stevie Agency of the Year Award, PR News Agency Elite Award, and Bulldog Media Relations awards.
Contact:
Gary Good
10Fold Communications
gary@10fold.com
(707) 837-1718