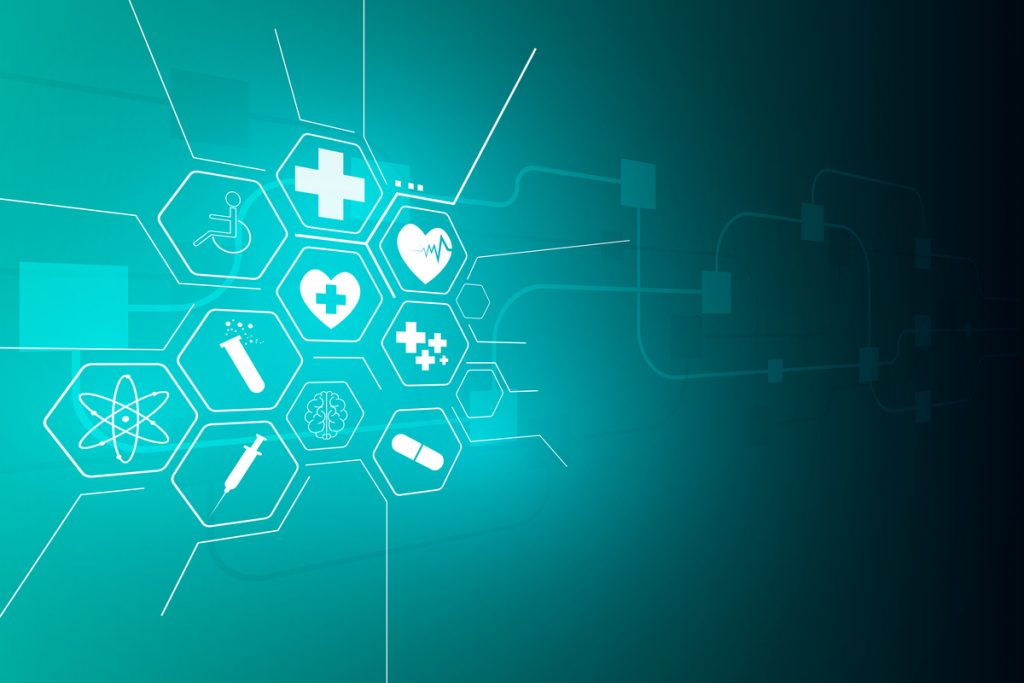 When we last left off, we discussed who in the media landscape is covering technology in the life sciences space. Today, we'll dive deeper into the trends and news that are actually garnering coverage and how to build trust with media.
Trends
As we've established, the healthcare industry is working toward technology enabled automation and system interoperability to make sense of increasingly massive amounts of data. Compared to other industries, however, it has had to do so at a much slower pace simply due to its highly regulated nature.
Even with these hurdles, technology adoption is happening slowly but surely as the sentiment around it shifts from a potential risk to an essential element for business success and regulatory compliance. As an example, the AI market in drug discovery alone is expected to rise from $159.8 million in 2018 to $2.9 billion in 2025 according to Deloitte's 2020 global life sciences outlook, reflect on the possibilities companies see for automation to drive down the time and cost to bring breakthrough treatments to market. This alone is a process that, from the lab to the shelf of your nearest CVS, takes 10 years and $985M on average to complete, so the industry's desire to drive those numbers down is understandably high.
Because of this slower rate of technology adoption, trends like AI, machine learning and blockchain that may feel played out in other industries are still in fairly early stages of implementation in life sciences and healthcare. With that said, they have a higher likelihood to garner interest with trade media and business press in some cases, especially if you can provide a real-world customer use case.
Company News & Funding
While funding has slowed, if not halted, as of early March amidst the pandemic, funding news and news of FDA approval for medtech and life sciences have also been common across trades and business publications prior to this time given the increasing value of the industry. To attain feature coverage in high-tier publications, funding should be significant. We typically saw $100M or more in the business press and $10M or more in top tier trade.
That said, the level of funding can be more flexible depending on the timeliness and disruptiveness of the technology. For example, OneThree Biotech earned feature coverage in Crunchbase for a 2.5M seed round for its AI-driven drug development platform.
Additionally, reporters generally want to speak with pharmaceutical company customers to validate the technology. It especially helps if these are big pharma companies, e.g. Sanofi, Pfizer, etc.
MEDIA-SCAPE: In the Wake of COVID-19
Building Trust with Media
Life sciences technology vendors tend to be cautious regarding what topics to comment on within the pharmaceutical industry, and understandably so. This industry is one that is highly regulated, often politically driven, and most importantly, unique in the fact that it deals with human lives.
Likewise, reporters are notoriously skeptical of technology in the space, asking tough questions and confirming the validity of your solution to ensure they're only talking about viable technologies with their readers.
There's a simple solution: bring to the table as many statistics as possible. As we've concluded, this is not an industry that is in any way short on data. Accessing the unique data at your fingertips to perform creative analysis of situations in the industry is a great way to earn the trust and attention of high-tier reporters.
In this scenario, companies create the opportunity to show media the value of technology rather than to merely state it, and further, experts can feel empowered to make bold statements with the data in hand to back them up.
Key Takeaways
When it comes to securing media interest driven by company news or broader industry trends, what you need is evidence – evidence around industry excitement and perceived value of a given technology, as well as the tangible results that have been seen in a real-world setting. Ask yourself, can you show that this already is (or is surely on its way to becoming) more than a pie in the sky idea? To you have a third-party source, like a customer, an analyst report, or objective data that back this up?
On the flip side, what you don't need is to be a massive company in the space. While brand recognition can certainly be a helpful validator, reporters recognize that it's smaller innovators in the pharma tech space that are ultimately driving the shake-up of legacy technologies put in place by Goliath-type companies. With the right supporting assets, reporters will be quick to recognize true innovation in this space – whether it comes from a company of 10,000 people or 10.
Don't forget to subscribe to our newsletter to get our content and other updates straight to your email!