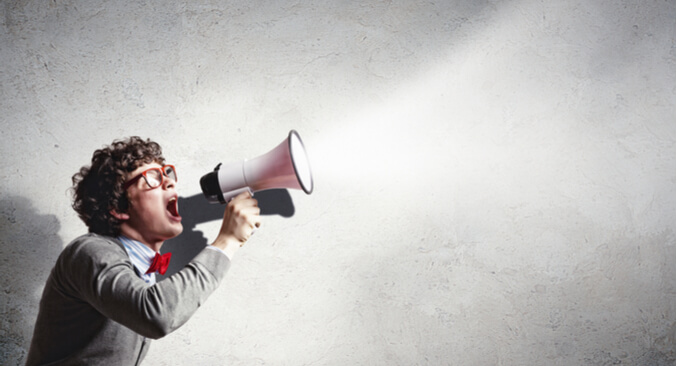 While funding announcements, new product launches, partnerships, and other significant news announcements seem to be jet fuel for a PR pro to get great media coverage, no news doesn't mean an exposure drought. A common misconception within the PR industry is the easiest and most important placements stem from news; however, proactive outreach gives you the opportunity to paint your client as an industry thought leader, and allows you to control the messaging of articles through contributed placements. It all starts by creating an interesting pitch that stands out from the hundreds of other pitches reporters receive.
Let's take a look at some tried and true ways to successfully pitch a reporter.
Scour the news
No news from your client doesn't mean your pitch should lack timeliness. Is your client in network security? Scour the news to find recent examples of network breaches that saturated the media, and insert the specific catastrophe into your introduction. Remember Delta Airline's computer outage earlier this year, resulting in a financial loss upward of $150 million? Leverage the scenario to add timeliness to your pitch, and offer your client's expert advice on how the airline industry – or any industry for that matter – can avoid similar financial distress in the future.
Keep it short and simple
Imagine a reporter is reading a pitch on their phone, are you able to get your point across in a couple sentences? There is no need for an in-depth analysis of the network segmentation landscape, that is where your subject matter expert steps in for the interview or contributed article! Essentially, you want to leave room for the imagination. If you're offering your client's expert commentary on 'Four tips for effective network segmentation', provide a glimpse into two bullet points and leave it up to the reporter to connect with your client to learn the rest.
By offering a taste of the storyline, you wet their pallet and spike intrigue.
Dig In: Becoming an Industry Thought Leader
Understand your target
This sounds rudimentary, but is often the most important, and overlooked, step in pitching. The news space is quickly evolving as publications continue to consolidate their reporting team. It is critical you understand your target's specialty. Do they accept contributed articles? Do they only take interviews with CEOs in Silicon Valley? Putting yourself in the reporter's shoes will help you understand their target audience, and enable you to tweak your pitch accordingly. Reporters that churn out multiple pieces of content a day most likely don't have the time for an interview, so offer a quick comment for insertion in a story. If they are a monthly contributor, they may want multiple interviews to fully flesh their piece out. Be prepared with names, titles and company names and with the knowledge that any resources you offer can speak with the media. Your success lies in your understanding of your target audience.
The ingredients that make up good press coverage on an evergreen topic include incorporating a recent news hook so the topic is timely, your ability to get to the point quickly, and your research to finely tune the pitch to mirror each reporter's specialty and style.
Successfully pitching sans news doesn't have to be intimidating, it is an opportunity to tap into your creative power. Uncover what issues are being talked about in the industry, and take the time to sit back and ask yourself, 'what hasn't been said yet?' These steps will assuredly open the door to a wide range of media opportunities for your client!
By Lauren Lloyd
Looking for more great insights? Check out some of our other content here, and subscribe to our email list below: