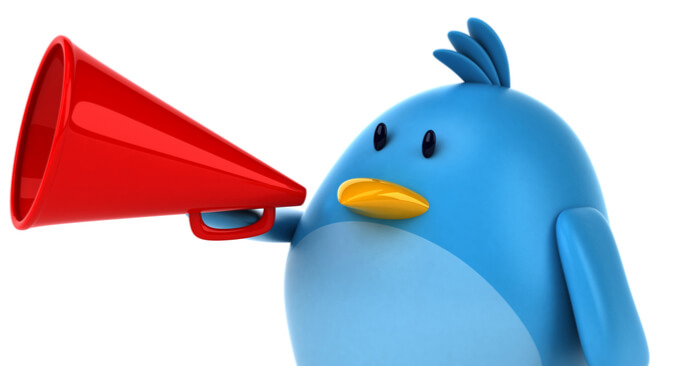 Social media is an extremely powerful tool for any business to utilize. The use cases for it are increasing, and businesses are starting to find new and innovative ways to utilize the most popular platforms.
A Tweetchat is one of the trendiest social media campaigns one can run for their client. Short for Twitter chat, a Tweetchat is a public discussion that takes place on Twitter around a specific hashtag. These discussions are led by a moderator—an individual or company—who asks questions and facilitates the conversation.
Although a very rewarding project to run, these Tweetchats can also require a string of best practices to ensure a smooth and successful campaign.
Find Your Purpose
It is essential for you to identify the purpose of the Tweetchat before you begin. This could entail multiple planning meetings with your client beforehand to accurately identify the perfect goals. Due to the amount of planning this program can take, having a clear-purpose can make the campaign easier to organize and accomplish. Pinpointing your goals also allows you to clearly set up a sound foundation for you to build your Tweetchat atop. Set up your goals, a planned messaging approach, and more to ensure the program will run smoothly and create flexibility of your posts.
Research and Identify
Take your time to dig into research, and identify a topic or trend that is relevant to your client's industry and audience. It's best to try and understand what would be interesting or important from your audience's perspective. Not only this, but it's also important to research and identify potential attendees for your Tweetchat. Who are big influencers not only in your industry, but to your specific topic? Who do you believe would have the largest audience as well as the most social influence? Also, research the best time to hold the chat. Your chat should fall within the most active hours for your followers, which can be found by using tools like Followerwonk. Anchoring your Tweetchat around an event can easily increase engagement as well as the reach of your posts by attaching the specific hashtags.
Promote Your Tweetchat
To avoid a quiet Tweetchat, you should start promoting the chat at least two weeks ahead of the discussion. Promoting the Tweetchat across multiple social platforms helps reach a broader audience. Your client, their participating partners, the moderator and at least one person from the 10Fold team should be on the line until the Tweetchat ends. Encourage your Tweetchat's moderator and your client's partners to promote the Tweetchat. Providing them with content to share makes it easier for them to share details about the chat to their audiences. You can use a content planning spreadsheet to easily share your promotional content with others.
RELATED: 3 Best Practices for B2B Social Media
Host Your Tweetchat
When the big day comes around, it's important to kick things off on the right foot. Make sure everyone is on the same page by dialing into a conference call line at least 15 minutes before the chat begins. The company's representative, their participating partners, the moderator and yourself should be on the line until the Tweetchat ends. The moderator should welcome participants to the Tweetchat, and ask them to introduce themselves.
After introductions, it's time for the questions and answers. Here are some best practices to follow:
Questions and answers should use the Q1/A1 structure to make it easy for people to follow along (Note: we did not do this for the smart cities chat, and it made it slightly difficult for people to follow.


Ask a question every five to 10 minutes

Ask at least six questions, but no more than 12

If needed, tailor the number nature and tone of your questions for your audience

If more than one person is replying from your client's account, use the respondent's initials with their answer

Retweet the best answers to keep the conversation going

Allow time for participants to discuss their answers with each other
Deliver Results
Be sure to always capture your results. Within a day of the Tweetchat, use a tool like Storify to capture and organize the conversation from the Tweetchat. By archiving the chat with Storify, you can easily curate the chat and share it on other platforms to reach a broader audience. Also, don't forget to report your results to your client within a week of the chat. These reports should highlight, key learnings, significant engagements, as well as statistics from Twitter Analytics and Tweet Reach.
Following these tips can set your Tweetchat up for success, not only making the process easier, but also improving your results!
By Nathan Zaragosa and Katrina Cameron
Looking for more great insights? Check out some of our other content here, and subscribe to our email list below: