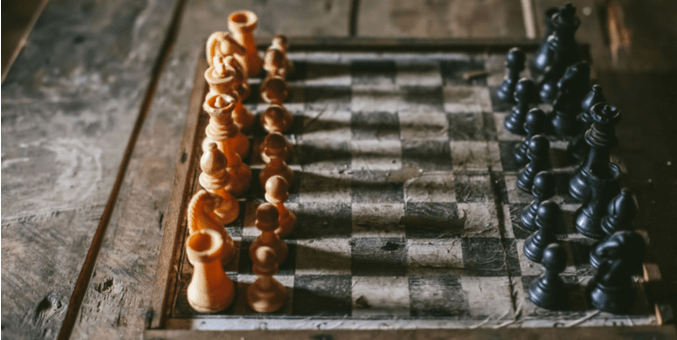 Irrespective of where you are in your career, it's tricky to find a new job. Of course, we all worry about knowing the right things to say that will impress the hiring manager, but maybe you should worry as much about what they are promising you. Just like job applicants, employers can all start to sound the same. If you are going to throw your heart and soul into a new job, what will you really get back?
For most, especially at the beginning of a career, training and development opportunities are incredibly important. It's time to build your professional value, and many job seekers put a premium on opportunities to do just that. The second most common "must have" we find from job applicants is finding a good culture to work within. And although the company's Instagram page may be full of alcohol-infused fun outings, it's important to know how things go during the regular work day. This blog is meant to help identify and ask about the key elements of a position that lead to job satisfaction.
Tip 1: Training and Development Opportunities That Are More than Lip Service!
When asking about learning and development opportunities, almost every employer is going to say "we have those." Anxious to get out of your old job, and thrilled by the attention associated with the interview process, some candidates find themselves accepting exactly that answer. Which is actually not a real answer. Here are a few more specific questions to ask that will demonstrate your real enthusiasm for learning and development. If an employer can't recall or is hesitant to answer these types of questions, the job may not be for you!

What is the training budget for the agency or budget per person?


What are the training options?


How do you measure training efficacy?


How many people take training?


Is the training provided by someone in house? OR, do you work with external trainers?


Do you pay for team members to get certified in anything?


Where is the training concentrated?
Tip 2: Should You Stay or Should You Go?
Culture is another biggie that applicants at every level seem to care about. Because the majority of your waking hours will be spent at work, it's really important to ensure you like the way the company works, and that you appreciate the way they treat team members. Don't be shy about asking some pointed questions about how people work together and how transparent the organization is (if they don't share any information, it's likely to create a rumor-oriented culture). The best possible way to assess your fit in the culture is to meet one or two people that you will work with that would be considered your peers in the organization. A casual conversation with these people will help you really feel good about your career choice. Here are a few questions that might come in handy:

What is the best staff outing or event you have had in the past six months?


When and and how do staff collaborate, and do you have any tools to facilitate that collaboration?


When is the last time the team all got together (assuming the company has multiple offices)? How often do you do that?


How are staff members recognized for a job well done


How transparent is the company? Do you share financial information? Do you share client budgets? What company milestones are shared with the team? When are these milestones communicated?


What's the churn rate at the senior level? Focus on most senior execs because they stay many several years at those jobs


How often do you see or interact with upper management? Do you have access to the VPs, the President, or the CEO?
Agencies that tend to hire fast also typically have problems keeping great talent. If you read D-E-S-P-E-R-A-T-E between the lines, you are likely walking in to a difficult situation.
Click To Tweet
Tip 3: Is it You, or Would Anyone With a Pulse Do?
It's always flattering when a company appears to be anxious to make you an offer – but don't be flattered into your next position. A company that moves too fast may be desperate. Although we would all like to believe they are simply making an exception to the hiring process because you are so wonderful, agencies that tend to hire fast also typically have problems keeping great talent. If you read D-E-S-P-E-R-A-T-E between the lines, you are likely walking in to a difficult situation. Here is a short check list of a solid hiring process that reputable agencies should offer and ask for:

A job description


An application


Skills testing


Reference


Background check


At least two people should interview you


The interviewers should be prepared with insightful questions that make you squirm just a little
If your potential employer doesn't follow these steps, chances are they didn't test or verify anyone working at the agency. What does that say about the agency's standards and your co-workers?
Having hired more than 200 people, my best advice is don't fall for empty promises – there is really no rush! If you want a great position with a great agency, do your homework and ask great questions! The best agencies won't mind your questions, in fact, you might be hired because you ask them. And, if you are in the market for a new position, check out the 10Fold website!
By Susan Thomas
Need more great insights? Check out some of our other content here, and subscribe to our email list below: