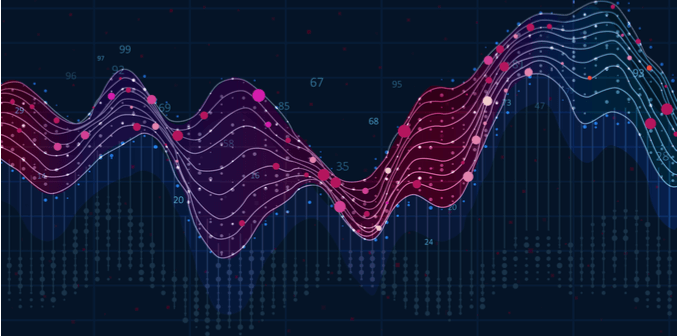 Competing for industry awards brings a multitude of benefits. Not only does it allow industry experts to provide useful feedback about your company and its technology, winning or even participating in certain awards can result in different pieces of collateral like press releases, blogs, or social media promotions. This, in return, can become a great recruiting tool for your company and can also be promoted by your sales teams.
Although there is a wide variety of industry awards to choose from, some are quite expensive – think the CODiE Awards (a total of $995 for non-members) or the Best in Biz Awards (a total of $400 per submission). Furthermore, most awards don't guarantee you a winning or finalist spot, and there is no refund policy in place.
To lead a successful award program, one should consistently compare the value of the submission versus the cost, and to help you get started, our 10Fold experts put together a list of valuable, free-to-apply awards in Big Data:
AI
AI.Awards
The AI.Awards are a relatively new award program, looking to support the AI community by recognizing the hard work and dedication of those working in the field. If your company is new, and is looking to snag their first few awards, the AI Awards would be a great place to start. Last year 17 winners were announced, but this year they are planning on announcing 52 winners. Nominations are open now!
CB Insights AI 100 List
The AI 100 recognizes the teams and technologies that are successfully using AI to solve big challenges, preferably startups. CB Insights holds a strong influence in the AI market, due to the large amount of research and focus they put on the topic. Of the 100 companies included on the list of 2016, 55 of them went on to raise additional funding nearing $2B and 5 were acquired. These awards are competitive with over 2,000 entrants, but the benefits of the award could be worth the time.
Big Data
Datanami Reader's and Editor's Choice Awards
Do you have a solution that is worth nominating? Do you have a good social media presence or a large audience? If you answered yes to both of these questions, the Datanami Reader's and Editor's Choice Awards may be one of the top free awards for you to apply for. Covering a large amount of Big Data categories, the primary audience here are readers of Big Data trade publications, as well as those possibly searching for better and new solutions for their companies. Although the awards are not open yet, they should definitely be on your radar, as winning these awards could earn you some nice editorial opportunities.
TDWI Best Practices Award
Does your client have a customer willing to speak on their behalf? Does your company have solid statistics or story of the deployment or development of their Big Data solution? The TDWI Awards are looking for just those things. The Awards are designed to honor companies that have demonstrated best practices in developing, deploying and maintaining solutions for BI, analytics, data warehousing, and more. Winners are chosen by a panel of experienced judges, and we all know that people seeking out winners of these awards may definitely be looking to bring a hint of innovative technology to their practice. Winning this award can definitely position any company as a proven leader in big data. Applications are open now, and deadlines are closing on April 23rd.
Health Technology Awards
Modern Healthcare Awards -100 Most Influential People in Healthcare List
Have an influencer that you believe is of the top tier of the healthcare industry? Then look no further. This Modern Healthcare list honors individuals who are influential in terms of impact, and leadership. Readers will vote for their top choices and the honorees are published in Modern Healthcare's popular annual ranking. Nominations close on May 8th! This list is influential in itself, and those who search for it are more than likely looking to follow thought leaders.
IET Innovation Awards
Winning an IET Innovation Award is quite the feat, with competition being high, and the award being free to apply! IET is the second largest membership organization for engineers in the world, and by winning the awards, you could place your company in the forefront of innovation thought leadership. Engineers are the primary audience of the award, and who better to impress than some of the smartest individuals in the world?
Applying for industry awards leads to benefits beyond a simple self-assessment or a logo for the company website. It also allows you to research past winners and help you get a sense of what others are doing in your industry in addition to gains in your recruiting and sales outreach. Although time-consuming and sometimes distracting, you and your team should consider applying for a select few opportunities that can be of value to you and your business.
By Anne Stanley, Kyra Tillmans, and Kory Buckley
Need more great insights? Check out some of our other content here, and subscribe to our email list below: