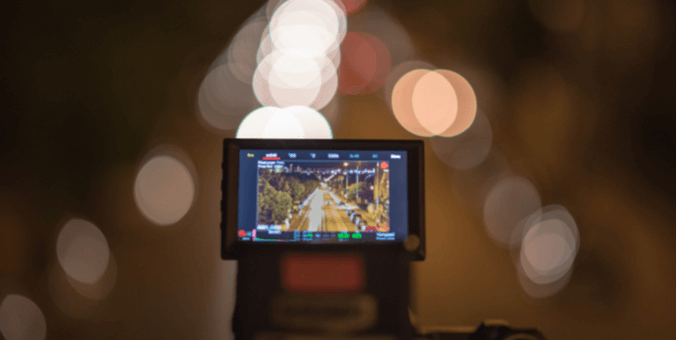 This blog first appeared on our video divisions website, ProMotion Studios.
There is no denying video marketing has become a staple of modern online marketing. Brands have flocked to the web to exploit video's explosive effectiveness, reflected in the projected growth rate of video to 80% of all internet traffic by 2019 as estimated by Cisco.
One in four of us will lose interest entirely if we are not able to watch a video
Click To Tweet
Not only is this marketing tactic increasing in popularity, one could argue it's becoming the de facto standard for top marketers. A recent Animoto Survey confirms that four times as many consumers would prefer to watch a video about a product rather than read about it, and what's more — one in four of us will lose interest entirely if we are not able to watch a video!
Video has also exhibited a capability to drive higher sales as well.
Forbes has reported that 65% of executives who watch video continue their buyer's journey to the vendor's website.
So what does this mean for marketers? Video marketing success has reached over 82% in the B2B field and continues to grow. Ben Kopetti, Director of Video Commerce Strategy at Liveclicker, has said "It's no longer a 'nice to have'—it should be a key instrument in every brand marketer's orchestra." The demand from consumers is readily apparent, with greater than three quarters expressing their belief in the importance of a service providing a video to demonstrate what that service really provides and how it will benefit them. A LOT of Marketing Execs feel the same way about the value of video, and it's easy to see why. Taking a look at 10Fold's own Content Survey, you can see that nearly 40% of content decision makers said that video marketing was a top priority in 2017. If current trends continue, even if you only implement smaller income streams like affiliate marketing or web-advertising your partners will want to see video.
In short, if you have yet to add video to your content marketing "bag of tricks," you're missing a huge market opportunity as millions of customers will never even give you the time of day – no matter how great your product is – if they can't see your story through video.
Looking for video content as well as an extra boost to your B2B Marketing? 10Fold has many packages that are crafted to fit your specific needs. Find more information about those here.
More insights from our other content can be found here, and be sure to subscribe to our email list below: