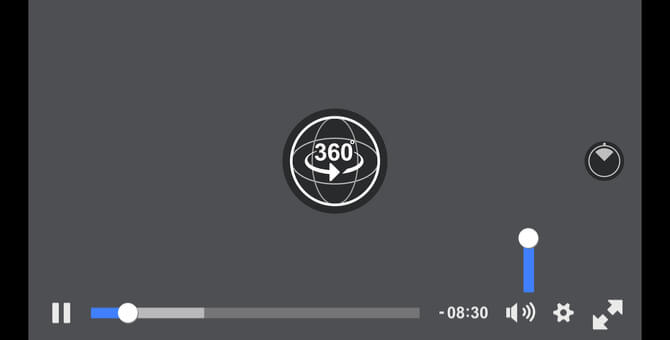 10Fold is a high-tech integrated marketing and public relations agency that knows the best tools, rules, and techniques to give each client the competitive edge in their industry. Virtual Reality is the next innovative tool for media and companies, allowing viewers to experience and in some cases, interact with products and different environments in ways that create increased understanding and greater connection.
Among the three identified forms of VR – see graphic table, 360 immersive videos present the largest potential for business and technology demos. Demos typically use pre-recorded or live video for product or brand introductions, but 360 immersive videos can take these presentations to the next level. Imagine a company demo where a consumer can be a part of the presentation. For example, if the business is promoting a new work space, a consumer can metaphorically walk through the building, hear the chatter of workers at their desk, and see 360 views of the space.
Making an Immersive Video
To further understand what VR is, let's take a minute to understand how it is made. Cameras are set back to back in a full circle covering everything in the surrounding area. After filming takes place, the images are edited to form a full panoramic video. From that stage, the video can be edited for the viewer to see full sights and sounds of the area. Editors can easily add voice-overs and closed captioning to the film to allow instruction for viewers. National Geographic and USA Today are just two examples of media using 360 immersive videos to tell stories. While National Geographic transports viewers to another location allowing them to experience the world's splendors, including outer space, USA Today has a segment dedicated to VR stories explaining an idea or product. Currently YouTube is the main distribution channel for 360 videos, allowing a potentially huge audience to access and actively engage with VR content no matter where they are
Virtual Reality vs Live and Pre-recorded Demos
The most common types of product demo today still remains the live demos, and pre-recorded videos including animation. Whether live (and being recorded for later viewing or pre- recorded for later presentation or viewing, there can be a number of issues with these styled demos. Live demos are limited to time and the ability of the camera-person to capture the entire "scene" during the demonstration. In addition, any mistakes made in a live recording will not be edited out. If the demo fails, the entire audience gets to see it happen in real-time. Another common struggle with live videos is that if there are technological difficulties then the presentation may be delayed entirely. Since live demos have a higher risk rate, most companies do not use this technique, instead opting for pre-recorded demos. These can be used repeatedly; however, the viewer is limited to what the editor wants them to see. Though pre-recorded videos can be edited and have a lower risk rate, the audience cannot be personally involved with demonstration and can become bored or frustrated.
360 immersive videos solve a lot of these issues, while also bringing audiences closer to a company or product because the viewer has a personal experience with the demo. Because the videos are edited, the company still has full control of what they want the viewer to see, hear, and physically experience. Creative audio solutions can include a step by step process on how to use a product or how a product works. Though the editor has full control over what the audience can and cannot experience, based on the content presented, viewers have control over what they choose to look at or explore based on their individual needs and interest. No one will have the same exact experience or reaction based on an immersive video, but every viewer will be presented with a perfectly orchestrated demo.
Use of VR Growing Daily – See for Yourself
Use of 360 immersive videos in the media is growing daily. Journalists and companies are using VR to present ideas, product (Waymo Self-Driving Journey) issues, and new environments. Companies that invest in using 360 immersive videos for demos are likely to increase their appeal both to their target customers as well as to media who are receptive to this form of content.
These two sample uses cases walk through potential scenarios. Your company has a product that alerts inhabitants when there is a gas leak in their home. A 360-immersive video would place a consumer in a simulated, but fully realistic situation where the features are demonstrated. Imagine actually seeing yourself laying in a bed late into the night and you can hear the beeping in each ear coming from the company's device alerting you to wake up for your own safety. You can see the product light up and tell you how much gas is in air. You can read the prompt on the product's screen asking if you would like to notify the local police for aid. You can control what you want to see in the room and how the product works. Though the consumer has this control, the company is providing the audience with exactly what they want them to see and experience.
Scenario number two focuses on placing the viewer in a new location such as a city in America. Consider this for launches, building tours, ceremonies, or press conferences. Regardless of where the viewer is located –they can see, walk through and experience the grand opening of a brand new corporate office, or the launch of a new product, or major corporate announcement. In the case of a grand opening, that viewer can see the reporters and guests attending that event as if they were standing next to them at the ribbon-cutting ceremony. As the immersive video continues, the viewer can explore the halls, hear the questions being asked by reporters, and the chatter of small conversations around them. The immersive video will allow the viewer to see as little and as much of the new building as they would personally like.
VR and Why it Works
360 immersive videos can elevate the experience a person has with a brand without giving up total control to the viewer.Jaron Lanier one of the first pioneers of VR technology describe a term called "the conversion moment". This is when portions of one's brain stop rationalizing between virtual reality and reality. viewers become more engaged with the immersive video because they have more control over what they want to see in the 360 presentation.
In turn the audience will be more invested in the company and product and trust the authenticity of the brand because they feel more involved with the demonstration. Now companies are limited only by imagination.
P.S: As a bonus for reading to the end, here are a couple of examples for the adrenaline junkies: Great White – An Amazing Virtual Dive
Mega Coaster: Get Ready for the Drop – Feel free to skip the ads!