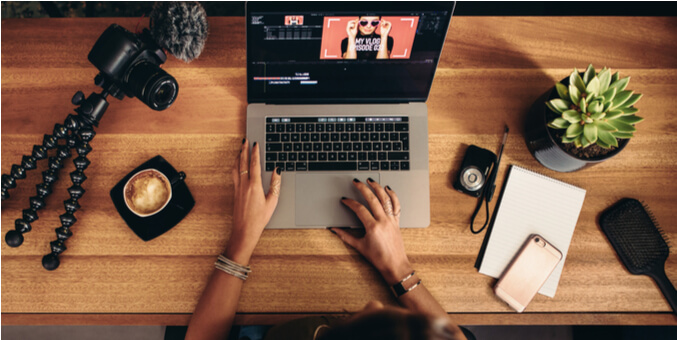 Blogging is a convenient and simple way to utilize the internet to expand and showcase your brand to potential customers. How many times, however, have you wandered across a blog that had little to hold your attention? Most of us bloggers are guilty of this. Perhaps we throw in a picture or infographic on occasion, but the visuals we generally provide to our readers are lackluster in comparison to the potential of video.
Deliver a Clear Message
Using video increases the accessibility of your product. Video creates a pleasant shift from the monotony of text and allows the reader to become visually immersed in your brand. For example, take iQor's CPX360 Survey campaign video;
Sell More and Boost Engagement
The Online Publishers Association recently reported that after viewing a video 22% of the audience visited the website publishing the video and 26% looked for more information relating to the video content. Generating interest in your product is the key to increasing brand recognition and loyalty, and it works the same way with your blog and content. A LOT of Marketing Execs feel the same way about the value of video, and it's easy to see why. Taking a look at 10Fold's own Content Survey, you can see that nearly 40% of content decision makers said that video marketing was a top priority in 2017. If current trends continue, even if you only implement smaller income streams like affiliate marketing or web-advertising, your partners will want to see video.
Optimize SEO
Having trouble with your blogs search engine ranking? Considering that webpages with video content are fifty-five times more likely to end up on the first page of Google than traditional text sites should be an added incentive to invest in it! Nate Elliot from Forrester comments that video is the easiest way to achieve first-page search engine ranking on Google, while giving your content a far greater chance to be seen.
Unlocking the true potential of your blog through video can help create an increasingly expanding influence of your content and brand to vastly more people than regular content.
Looking for video content as well as an extra boost to your B2B Marketing? 10Fold has many specific packages that are crafted to fit your specific needs. Find more information about those here.
This blog first appeared on our video divisions website, ProMotion Studios.
More insights from our other content can be found here, and be sure to subscribe to our email list below: