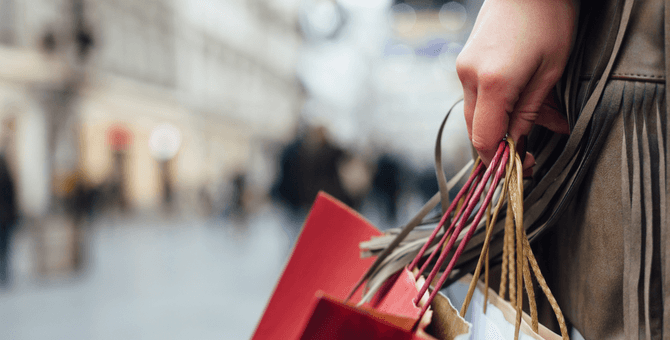 It's fall, and it's the time of year when many companies are building new budgets and considering hiring, or making changes, with their marketing and PR agencies in preparation for the new year. Not unlike updating a wardrobe, it's important to find the right fit at the right price. Maybe you've outgrown your existing partner, or maybe this is the first time you have had the budget to hire an agency. In any case, if you are in the market to hire a tech PR or marketing agency, know there are (at least) three key common mistakes companies make when selecting an agency, including:


 Narrowing search criteria to only agencies that have worked with big corporate giants (believe it or not, some of the expensive brands may not fit as well as you would hope);


 Not prioritizing what's most important in your program is like spending too much on button-down shirts and having no money left for the winter coat; and


 Setting your budget artificially low for your PR and marketing partner is like buying a pair of pants on sale, but two sizes too small, in the hopes you will lose weight. Find a partner you trust to deliver the services you need.
Big Brands, Big Budgets
While not an absolute, it's safe to assume that if the agencies you talk to mention only big brand names on their client list, they are also used to having large budgets to work with. Companies commanding a large share of voice spend a minimum of $25,000 per month and frequently spend $100,000 per month (or more) to dominate the industry narrative. Unless you are prepared for this level of monthly retainer, you may not want to shop in the designer section.
And, just because an agency is working with a tech superstar today, it doesn't mean that same agency built that company's share of voice and industry footprint. Rather than simply being dazzled by the logo on the slide, ask questions about when they began working with the company and what the company's share of voice was at the time. Know their budget and the results they got that company – and ask how long it took them to achieve those results. And, ask if the same team members on that superstar account will also be on your account. Agency knowledge doesn't necessarily transfer between team members.
Dig In: Sean Captain – Media SharkTank is a chance to clear many waters
Now, don't get me wrong, 10Fold has worked with some tech superstars throughout the years (and we naturally love to brag about them – take AppDynamics or Nimble Storage, for example). The important thing to know is that we worked with them from the beginning – and starting out their budgets were much smaller.
To make a sound decision, compare your budget to the average client budget for that agency. If they match, move forward – and if they don't, keep looking.
No agency can be all things to all clients, and when priorities are clear, agencies with integrity will bow out if the requests don't match their capabilities.
Click To Tweet
Knowing What You Want is 90% of the Battle
It's hard to choose an agency when the agencies say the same things. Most agencies have honed their pitches to cover their bases – that's why it's really important to be specific about what you are looking for. And this is especially true if your budget is limited. No agency can be all things to all clients, and when priorities are clear, agencies with integrity will bow out if the requests don't match their capabilities.
As an example, we recently replaced an agency where priorities had been unclear. The encumbent had exclusively focused on getting mentions of the CEO in business press articles focused on corporate culture. The client had originally agreed that business press was important, but after six months, the client realized the agency lacked the technical depth to secure articles about their technology that would be meaningful to their buyers. The previous agency had no clue that what they were delivering wasn't matching expectations. Almost any and all visibility can be helpful, especially when you are just starting out – but it is important to decide what you really want, so the agency can have impact.
Also, make sure your proposed agency spend is directly aligned with that specific priority. If you must command 60 percent of the share of voice in application monitoring solutions, then make sure 60 percent of your spend is on media programs and verify that with your agency partner. Understanding how the agency will address your goals and objectives is key. What has the agency agreed to do for the budget? Are they offering you guarantees about the outcomes? Think about calculating a price per deliverable based on their proposal and make sure the value they propose aligns with yours. We recommend focusing on fewer services, so that there are meaningful results for each program and less fragmentation of the team. Savvy shoppers know to take an inventory of their current wardrobe before a shopping trip, and likewise you should know what is included in your agency budget and then align those results to the way you are being measured internally.
Trust is the Best Way to Build an Agency Relationship – Don't Be Tempted by "A Deal"
When faced with a decision between agencies, it's easy to get tempted by a low monthly retainer. Just like the loud sweater you bought on impulse at the half-off sale, you may regret picking the cheap agency. Cheap usually translates to a lot of work on your part. One agency we replaced was described as "such a deal" when they were originally selected until the marketing exec realized that they were sending speaking plans with simply the names and dates of conferences, with no other context (such as audience size or titles that attend, or even sponsors). If your bonus (or even job) is dependent on your ability to produce great visibility, find an agency you trust.
As you likely know from your own recruiting program, great talent is not cheap, and the same is true for agency staff. And, agency spend is not just staffing, it's also the expenses associated with research and reporting tools to deliver the great service that most savvy marketing execs are expecting. If you are buying at a lower price point, then set your expectations accordingly. Get to know and trust the team for deliverables, and make sure those agreements are clear.
Dig In: Is it Time for Media Training? Three Questions to Test Your Media Savvy
Ask any agency you are considering which tools they use,  and ask them for sample reports. Also ask to meet the key staff allocated for your account so you can understand each of their roles and responsibilities,  and ask for examples of results they have achieved for others similar to your company.
Simply put: the staffing and overhead costs cannot exceed the budget. If an agency spends more to deliver service then it makes, it's a recipe for bad business.
Fall means more than just colder weather and wardrobe changes. It means every tech marketing executive is expected to produce a budget and some may choose to revisit their ongoing agency relationships. If you are making changes in your PR firm, then think carefully about how you will make the decision and remember these simple tips:


 Big client logos frequently translate to big budgets. Determine if your spend fits nicely within the agency's parameters.


 Prioritize your "must have outcomes" and verify the agency can deliver on those. Ask for case studies of companies similar to yours that demonstrate the capabilities you need.


 Don't fall for "a deal" – build trust and align agreements to your budget.
Happy shopping!
By Susan Thomas
Don't forget to subscribe to our newsletter to get our content and other updates straight to your email as soon as it's posted!