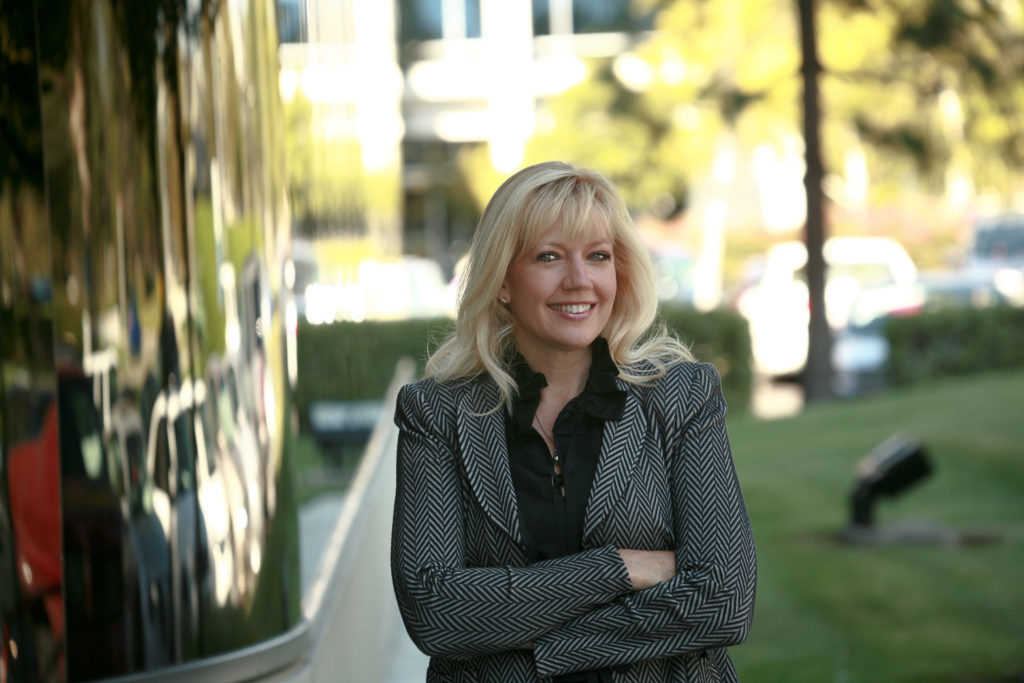 In early March, PRSA Silicon Valley named 10Fold CEO Susan Thomas the winner of the Agency Leader of the Year award. The judging criteria included demonstrating vision, innovation and industry leadership while delivering top-tier performance for clients and a strong agency culture. In February, 10Fold won two Agency of the Year awards from the American Business Awards and PR News, as well as an Agency Elite award from PR News.
10Fold believes that awards for both our leadership team and for the agency as a whole give us a chance to highlight our innovation and reinforce our clients' decisions to partner with us.
We sat down with Susan Thomas to discuss awards, and what they mean to her personally and to 10Fold.
Interview with Susan Thomas:
LW: When someone goes to the 10Fold headquarters in San Francisco, they can't help but notice the wall-to-wall display of awards and honors. Why the focus on awards and what are they for?
ST: 10Fold is honored to have won more than 50 national awards. We primarily focus our award submissions on the work we do for our clients – which is great validation for the quality of our work and demonstrates strong collaboration between our clients and our team.
LW: What motivates you?
ST: I have personally always been motivated to be the best I can possibly be, you'll see traces of my ambition from my Girl Scout cookies sales days, where I was one of the top sales people in the state) and from my competitive tennis days, including high school, college and adult competitions. Our team is also motivated to be the best, and we love to win! One of my favorite recent memories is reading an email from one of our managers, strategizing with a client on how to get more coverage than they have ever gotten before. We all love to win!
LW: Recently, you were personally honored with the Public Relations Society of America, Silicon Valley, as the winner of their Spotlight Award. Since this was a personal honor, does it hold greater weight for you?
ST: My personal honors are really all based on our company's performance, which is really an assessment of 10Fold. I simply couldn't do any of this without a great team. Full stop.
LW: How do you avoid "gratitude burnout?" Is there ever a point where you're thinking it's "just one more award?"
ST: Each of the awards holds special meaning. None of them come easy and each represents something exceptional that we came up with, a hurdle we jumped over, or a fire we walked through. Great results are tougher than ever in today's environment. We have a drastically shrinking landscape of journalists, a set of pressured CMOs that must associate our results with sales successes, and a social media landscape that is changing as fast as we can measure engagement. It's tough, and we don't take it for granted.
LW: Humility is a rare trait in the PR industry. How do you foster a sense of humility for yourself and your teams when you win awards? Is balancing celebration for the award with a sense of humble gratitude a challenge?
ST: I never expect to win. I acknowledge when our team does a great job, but we've been around long enough to know there are a number of strong agencies – and winning is always a contest. Our job is to do the best job possible over and over again.
LW: You've worked very hard to make 10Fold an award-winning agency. What tips do you have for younger, less established agencies who are eager to gain recognition themselves?
ST: Work hard, think strategically, keep learning and don't give up!
Gratitude is Key
As you can see from reading Susan's responses, the way to avoid burnout is to take each award on its own merits. When you consider awards, always put client work first and personal achievement second – any opportunity to showcase the client's innovation and success must be paramount.
Our clients are the reason 10Fold is here, with those 50 national recognitions on the shelf. They are really the ones being showcased, and 10Fold is the conduit for that recognition. You might think that having so many awards is something to brag about, but we see it as a responsibility to constantly do better, achieve more and produce game-changing results.
Never forget that clients come first, and the awards and recognition will follow!