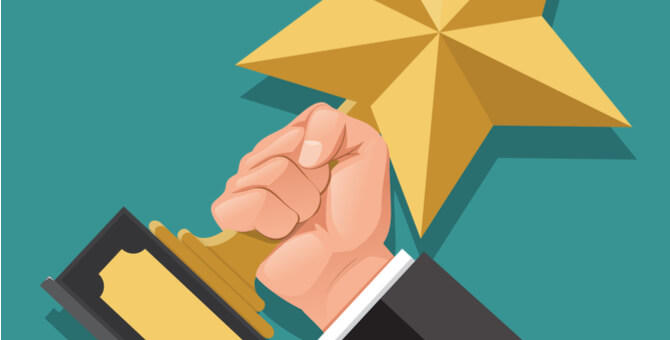 SAN FRANCISCO, CA–(Marketwired – Feb 23, 2016) – ProMotion Studios, an award-winning San Francisco Bay Area-based video production company, announced today that judges from various videography, marketing and digital awards organizations have honored ProMotion Studios™ with seven video industry awards in 2015. In addition, several top-tier online publications, including Fast Company and Smithsonian, showcased videos produced by ProMotion Studios to augment feature articles. According to a report in eMarketer, US Ad Programmatic video will grow by 200 percent in 2016; ProMotion Studios customers are poised to capitalize on this attention from potential customers, partners and investors.
ProMotion Studios earned the following awards in 2015 for its keynote videos for emerging leaders, AppDynamics and CallidusCloud at their respective user conferences held in Las Vegas each year.
2015 AVA Platinum Award for CallidusCloud
2015 AVA Gold Award for AppDynamics
2015 Marcom Award for AppDynamics
2015 Telly Silver and Bronze Awards for AppDynamics (two categories)
2015 Videographer Award for AppDynamics
2015 Videographer Award for CallidusCloud
Quality storytelling and production expertise are the two critical factors in getting a video noticed, and no one understands that more than two of the world's most prestigious online properties: Smithsonian and Fast Company. These online publications selected ProMotion Studios' work to augment feature articles that their reporters wrote about Qylur Intelligent Systems, as part of a media relations campaign conducted by 10Fold, Qylur's PR agency.
ProMotion Studios produced a "man on the street" video capturing fan reaction at Levi's Stadium about their experience using the Qylatron Entry Experience Solution at the most technologically advanced stadium in the world. Fast Company included this video in its article, while the Smithsonian augmented its article by featuring the Qylur Intelligent Systems vision video.
"I felt like I was back in the TV newsroom when we produced the Qylur — Levi's Stadium video, as we needed to capture fan reaction and produce the piece on the same day — as national media were showing interest to include it with their stories," said Ross Perich, general manager and creative director for ProMotion Studios. "To have publishing powerhouses like Fast Company and Smithsonian include our video productions in their stories validates our unique story-telling capability. And to garner seven more awards from national video judging panels is a great way to say 'that's a wrap' for 2015."
About ProMotion Studios
ProMotion Studios blends decades of television news and PR experience to uniquely tell stories in simple language and succinct sound bites. Headquartered in the San Francisco Bay Area and with staff experience from CBS, FOX and NBC, ProMotion Studios is widely acclaimed for its video work having won several national awards, including the 2015 AVA Platinum and Gold Awards, 2015 Telly Award, 2015 Marcom Gold Award, 2015 Videographer Award, 2014 Telly Award, 2013 PR Daily Best Company Overview Video Award, 2013 Hermes Award, 2013 AVA Award, 2012 VEMA Award, 2012 Telly Award, 2012 Bulldog Award and 2012 Platinum Audio Visual Award. For more information, please visit www.promotionstudios.com or follow us on Twitter (@ProMotionVideo1), LinkedIn (www.linkedin.com/company/promotion-studios), and Facebook (www.facebook.com/promotionstudiossf).