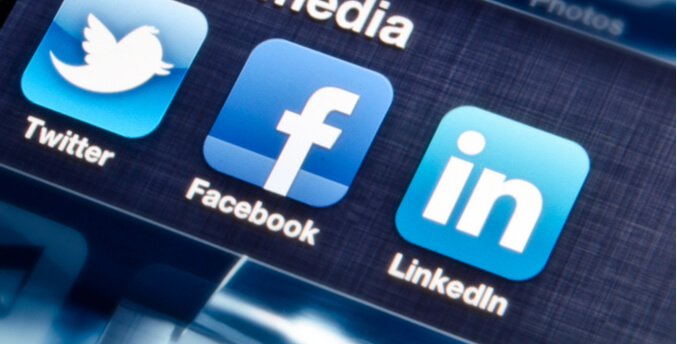 Where do you find your news? From newspapers and radio, to smartphones and smart home devices – there are seemingly endless ways to stay in the know these days. As the news landscape continues to change, the primary way readers consume the news has evolved, too.
A recent study by the Pew Research Center found two-thirds (67%) of Americans reported that they got at least some of their news on social media. For the first time, more than half (55%) of respondents ages 50 or older said they got their news on social media. Guess that means social media just isn't for millenials anymore!
Let's take a look what else we can learn from the Pew Research Center's report, "News Use Across Social Media Platforms 2017":
Key Highlights From the Report


About one-in-four (26%) now get news from multiple social media sites

About three-quarters of minorities (74%t) get news on social media, up from 64% in 2016

More Americans now get news on multiple social media sites, as about one-quarter of all U.S. adults (26%) get news from two or more of these sites

Twitter and LinkedIn have the majority of college graduate among their news users – 59% of LinkedIn's news users and 45% of Twitter's have college degrees

Respondents under 50 years old still remain more likely than their elders to get news from social media (78% do, unchanged from the 2016 report)

Snapchat has the youngest group of of news users, as 82% are ages 18-29
Which Social Media Platforms are Popular for News?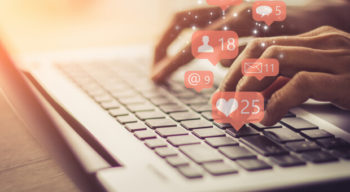 A whopping 45% of U.S. adults get news on Facebook, making it the leading social media site as a source of news. This is largely due to Facebook's massive user base (66% of the population), compared with other social platforms.
Although more than half of Americans use YouTube (58% of the population), a smaller portion of the population consumes its news there. At second place – but still far behind Facebook – 18% of all Americans now get news on YouTube.
Despite the fact that news often hits Twitter first, only 11% of U.S. adults get news on the social platform. Almost three-fourths (74%) of Twitter users say they get their news on the site. Its audience is significantly smaller because only 15% of Americans use the site.
What Does This Mean for PR Pros?
PR professionals are accustomed to thinking outside of the box when it comes sharing news. With a strong social media strategy, a PR pro is used to sharing client and industry news across all platforms. It's critical to make sure the news your sharing stand out among the clutter. More than 5 billion pieces of content is posted on Facebook every day, along with 500 million Tweets.
Don't forget to think about how social users on mobile compared versus desktop. Pew previously reported that 85% of American adults got their news from mobile devices. Keeping your content concise and engaging will increase the chances of the user to return to your client's feed for more news. If the post is too long to read on a smartphone, you're likely to lose the user's interest.
Traditional Media Still "In the Mix"
Now, don't give up on pitching to traditional media yet. Just because more people are getting news on social media doesn't mean traditional news is being ignored. Many social users also get their news from other platforms, although data shows there are some difference among users of the various platforms.
For example, Twitter users are more likely (55%) to also get their news on news website and apps, unlike Facebook (33%) or YouTube (44%) users. Facebook news users are more likely (33%) to get their news from local TV, compared to those on YouTube (25%), Twitter (21%) and Snapchat (22%).
What About "Fake News" on Social Media?
2017 Gallup poll found that 27% of Americans say they have a "great deal" or "quite a lot" of trust in newspapers than did so last year (20%). Despite the trust in legacy media growing by 7% in the last year, it's still substantially lower than it was before getting news on social media was the norm. in 2005, when Facebook was only a year old, 50% of Americans said they had a "great deal" or "quite a lot" of trust in the mass media. The declining trust in mainstream media could be a consequence of fake news gaining more traction, especially on social media.
Fake news is defined as "news articles that are intentionally and verifiably false, and could mislead readers," according to recent research from Stanford University. What sets fake news apart from propaganda is the speed in which is spreads and is replicated, as it is fueled by the use of social media.
Facebook is making strides toward fighting against fake news, but misinformation is still rampant on newsfeeds. As Americans stray away from traditional journalism, it's crucial for social media users to learn how to spot fake or biased news, and to seek out information from an array of credible news sources.
Now that getting news on social media is more popular than ever, it's time to start thinking of new ways to convey your client's stories and ensure that it stands out among the noise. How do you plan on sharing their news? Let us know in the comments below.
Looking for more great insights? Check out some of our other content here, and subscribe to our email list below: