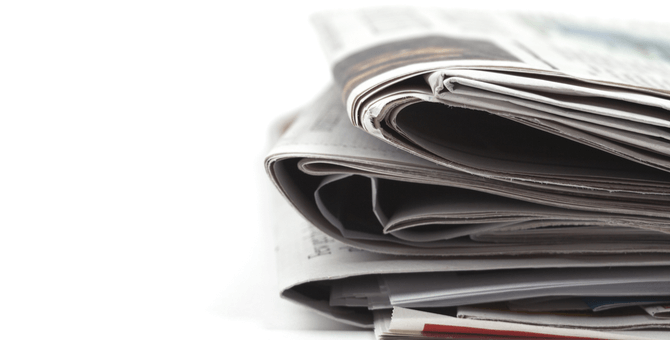 As PR pros, we know that securing a business press interview can feel like a big break for a lot of CEOs. In fact, most of our new clients cite securing business press coverage as one of their primary goals. Securing the interview is not the primary challenge if you are armed with an interesting story and the right assets. It is making sure that conversation results in the feature story coverage the client wants to see.
The hard truth many of our clients are surprised to hear is that a briefing does not ensure coverage. It is up to the CEO to nail the interview, and his or her PR team should make sure they are prepared to do that. Here are some critical tips to keep in mind when preparing your CEO for a business press interview:
It's NOT a sales pitch!
When we think about a CEO's day-to-day job, so much time is spent pitching their company, products and services to potential investors, customers and partners. If a CEO gets nervous, it will be tempting to go into default mode and launch into the usual sales pitch.
So how do you make sure this does not happen? A thorough and detailed briefing sheet will take you a long way and that may sound obvious, but I see it all the time… a briefing sheet comes through and all it contains is the reporters' bio and the usual company messaging and FAQs, or a one-line reminder to focus on industry trends. Briefing sheets should also include:
The top three key takeaways you want the reporter to walk away with following this conversation
Well-thought-out talking points that serve the desired dream headline
Insight into what the reporter is most interested in based on previous coverage
Practice, Practice, Practice
Unless the CEO has a history of doing keynotes at industry events and a portfolio of broadcast videos, he or she needs to practice. At least one rehearsal is critical to a successful briefing. This practice session should go over the briefing document, potential questions the reporter may ask and how to make sure the reporter walks away with "sounds bites."
Additionally, PR pros and their clients should hope for the best and be prepared for the worst. This means knowing how to redirect the conversation if it goes off course. Doing this in a practice session will make it a lot less awkward if it happens live on the phone with the business press reporter a client is trying to impress.
Think about the Long Game
It is easy to have a one-track mind when a briefing is secured. A specific topic has been pitched, the CEO has that conversation with the reporter and hopefully, coverage appears.
While true, a phone or in-person briefing report is first and foremost, a relationship-building opportunity. It is a chance to ask what the reporter is most interested in and what he or she is seeing in the industry. It is an opportunity to make the reporter aware of the CEO's background and areas of expertise. It is a chance to turn a standalone conversation into a memorable interaction that has that reporter coming to the client for future questions, commentaries and ultimately, stories.
Looking for another way to make sure you are ready for that next business press interview? Join 10Fold at our 9th annual Media SharkTank! At the event, you will have the chance to present your best pitch to the world's leading reporters. To pitch the media SharkTank, learn more and register here.
Subscribe for more information on B2B Tech marketing and PR insights!