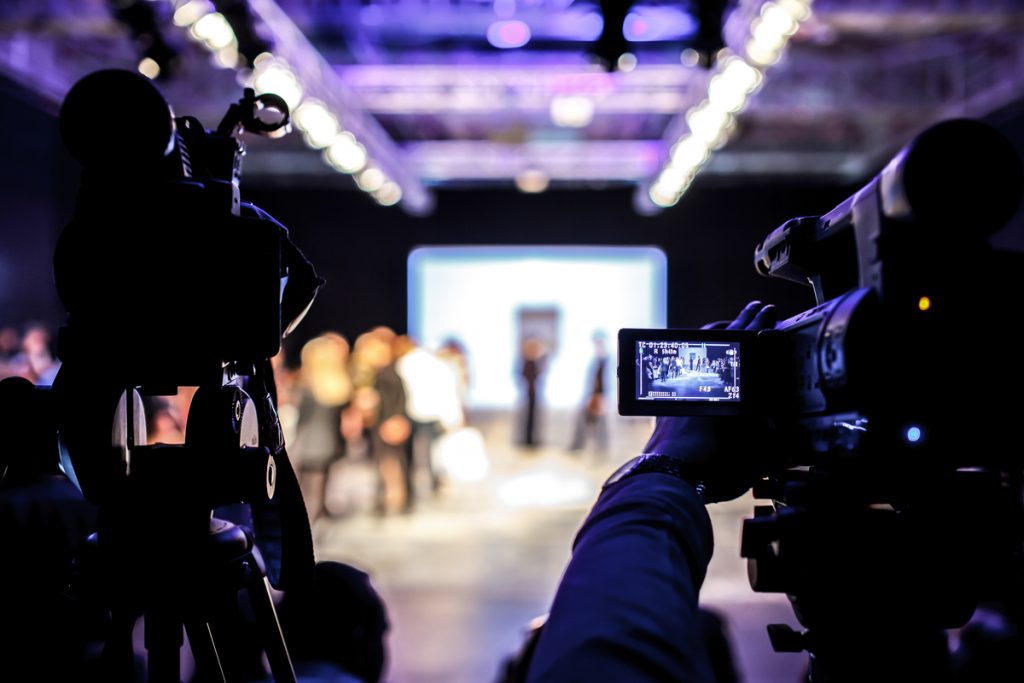 NBC Bay Area and FOX Channel Two will be among the broadcast sharks looking for some "meaty stories" at 10Fold's 9th Annual Media SharkTank event coming up on October 24. While many executives have told us that being on TV is intimidating, we are about to share a few key tips to put your mind at ease as you prepare to hone your pitch for broadcast media – whether at SharkTank or down the road.
Be conversational and draw a line of sight to how your technology can make an impact on "everyday Joe" i.e. the television viewing audience. Lead with customer stories with very relatable use cases that affect all of us – healthcare narratives work like a charm! If you don't have a referenceable customer story, don't worry – talk about what's possible and help the SharkTank judges envision a future scenario of how your technology can help save lives, improve patient outcomes, and lead to a better quality of life for everyone (keeping with the healthcare narrative here, but feel free to mix in finserv or other vertical real-world applications – whatever aligns best with your company story where you can make a positive impact in society).
Think visuals as television needs to show more than your pretty/handsome face 😊. Some of our most successful SharkTank presenters in years past have brought visual props with them to make their stories more relatable and to give the broadcast reporters an idea of b-roll (video) possibilities should they decide to pursue a story. For example, last year, Kevin Payne from Zest Labs, a provider of cold-chain monitoring solutions for perishable foods, started his pitch while holding a package of strawberries, saying "have you ever bought strawberries at the grocery store only to have them mold in your refrigerator a few days later – why is this?" Clearly, we can all relate to this and the judges were immediately draw into Kevin's story, and gave him super high scores – resulting in Zest making it to the SharkTank finals (where the top three vote-getters in each suite make a final pitch during our networking reception and a "People's Choice" winner is crowned).
Talk in sound bites – free from tech jargon and confusing acronyms. Broadcast reporters will instantly "tune out" when they hear tech terms like "hyper-scale" and "digital transformation" or bombastic adjectives like "scalable," "robust" and "future proof." While this is normal lexicon around your office, you are not talking to colleagues, investors, or customers; you are talking to TV reporters who are paid to tell stories – in simple language – so that almost anyone can understand while watching the evening news. When developing your pitch for SharkTank, frame your narrative as a story – a story with real-world examples that your mom or dad could easily understand. And if you can tie your story to a current event – some major national or international trend – you will further endear yourself to the judges as they are always seeking a timely "news peg" to convince their producers that your story is worthy of the evening news!
And here's one more tip: all three of these tips apply across the board when pitching any and all of our Media SharkTank judges – whether from broadcast or business press. Keep it simple, have some fun and tame the sharks along the way!
Subscribe to our blog for more media relations tips and much more!