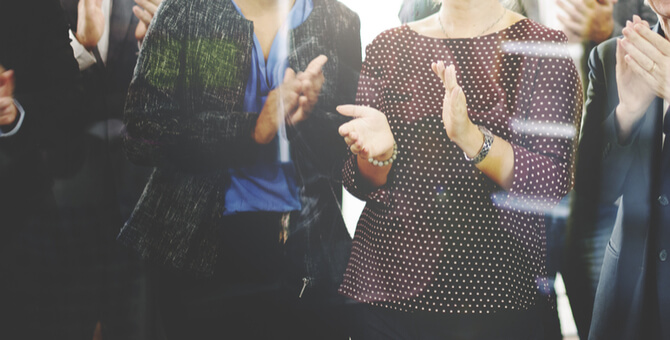 10Fold's CEO, Susan Thomas, attended the SVSU (Silicon Valley United States) Awards Ceremony on July 30, where she received the Silver Award for Woman World Awards Entrepreneur of the Year. This year's ceremony brought over 200 women and men from all over the world – including Pakistan, Australia, Europe, and throughout the United States – to the gala event held at the Mark Hopkins Hotel in San Francisco, California.
Companies of all sizes, representing many industries received awards.  The tech crowd was well-represented with industry leaders such as Cisco, IBM, and Deutsche Telekom. The winners received awards for their work that promoted growth, excellence in job performance, and executing outstanding leadership programs.
Under Susan's Leadership, 10Fold has grown tremendously. The agency has opened four new offices in two years across California, Texas, and Colorado, donated more than $15,000 in charitable giving in 2017 alone to organizations such as Baykeeper, and spearheaded employee growth programs.
Dig In: 10Fold CEO Wins Entrepreneur of the Year in 2018 Women World Awards
Susan was the first to receive the Silver award for the company size 11-99, offering her remarks about the honor of the award and attributing the success to the whole of 10Fold's staff. "This award is about recognizing 10Fold for our growth and development program. We value our success in this area greatly as it's the most important thing you can do when you work in services. I truly have the entirety of the 10Fold team to thank for this award."
The Women World Awards, part of the SVSU awards are an annual industry and peer's recognition program honoring women in business. The Women World Awards are part of the larger SVUS Awards, which sponsors many annual industry and peer recognition programs honoring Best Companies of all types and sizes globally in Best Products, Innovations, Management and Teams, Women in Business and the Professions, and PR and Marketing Campaigns since 2003.
Susan's comments were captured at the event live, which you can watch here:
Looking for strategies for promoting yourself or your corporate brand on social media, or in the business press? Check in with us here again soon, and find great content more great content from our award winning team here! If your business looking for a great B2B PR and media relations team, 10Fold can help!
Don't forget to subscribe to our newsletter to get our content and other updates straight to your email as soon as it's posted!