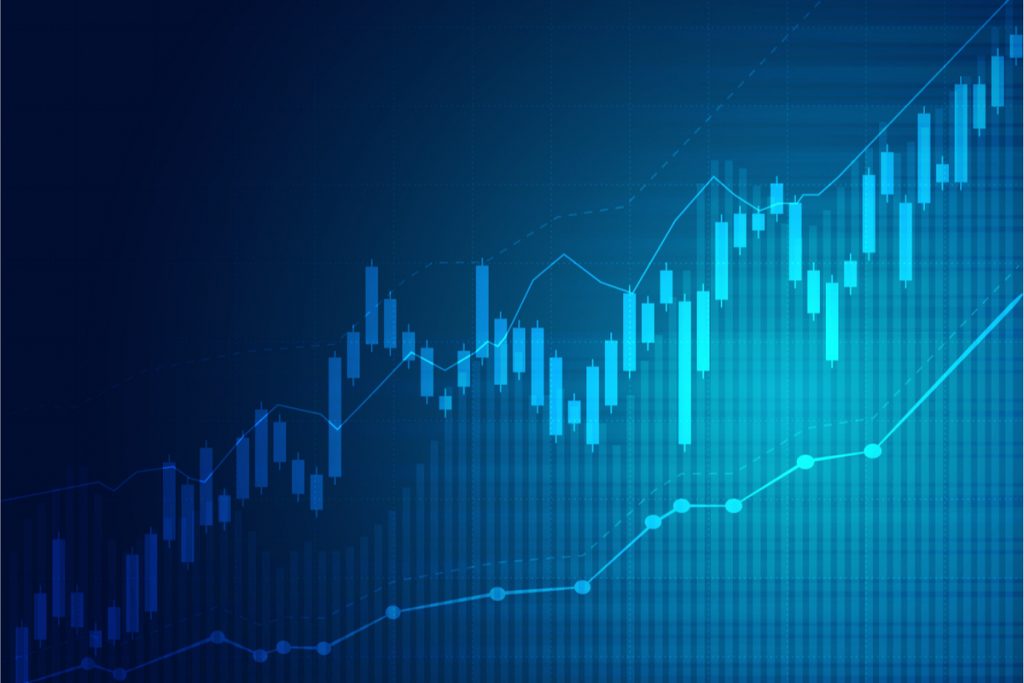 Lewis Carroll once said, "If you don't know where you are going, any road will get you there."
Having direction – especially in a B2B marketing programs – is of the utmost importance. But we are getting more inquiries from prospects around social media reporting and hearing in our ongoing CMO Happy Hour series that companies are having a hard time setting metrics and KPIs for social media. What does success look like? How do you get started on reporting and what should you look for?  
To answer these questions, we consulted our Social Media and Digital Marketing Executive, Tyler Trainer.
RELATED EVENT: Social Media Marketing CMO Happy Hour September 17th
10Fold Team: If you haven't been setting KPIs on social media, how do you get started?
Tyler Trainer: 10Fold always recommends for any company, established or not, to create social media personas for their top prospect targets before beginning any organized social media campaigns. This allows a company to better understand what content their target audience engages with, the copy style they best react to, if they are even active on social media and much more. This should be done before creating a content strategy and setting engagement goals. This is vital in all KPI benchmarking and growth rates. Persona projects can be a bit tricky to get off the ground, but 10Fold has a blog which explains in detail the ROI and process of personas.
10Fold Team: What channels do you recommend B2B companies prioritize?
Tyler Trainer: Twitter and LinkedIn are most definitely the top two channels for companies looking to catch the interest of potential prospects, at least for targets based in the U.S. While the culture of these two platforms are certainly different, both have a sturdy foundation of professional interest and technical content consumption which make them ideal candidates for ongoing B2B social strategy. We are consistently asked about Facebook. While it is not a platform that should be totally ignored, it traditionally does not generate as many leads or website traffic over time. Facebook does, however, have value when targeting users in the AIPAC region, where the platform does have a culture of professional use.
10Fold Team: What metrics should you be looking for?
Tyler Trainer: The first step is to determine what your core objectives are, because those will vary company to company. If you are a startup looking to get greater exposure on social media but aren't quite ready to service clients in a greater geographical area, focusing on vanity metrics like impressions, followers, likes, shares, etc. may be a primary goal. If you are a bit more established, you can shift your metrics to focus on clicks to owned assets, website pathway success, cost per lead, subscriptions, and other avenues of contact information collection. In anything you measure, it is a best practice to qualify results with follower demographic information that is consistent with target prospect personas.
RELATED: Building a Social Media Influencer List (2.0)
10Fold Team: How do you know what the industry standard is and how you can benchmark realistically?
Tyler Trainer: Industry standards can fluctuate dramatically, and they ultimately are determined by your strategy. B2B companies of different sizes and in different stages of funding and growth should have different approaches, and the two approaches will have very distinct benchmarks. A small company should expect a much lower engagement rate until it has gained a reputation for itself and a consistent follower base. This usually manifests as 0.33%-0.8% engagement rate on Twitter and 2.75%-3.8% on LinkedIn. More established companies should be able to consistently hit an engagement rate of 0.8-1.2% on Twitter and an engagement rate of 4.5%-5.5% on LinkedIn.
10Fold Team: How can you take a step back and adjust your strategy if you aren't meeting your KPIs?
Tyler Trainer: If you are getting consistent engagement on social media posts or website traffic but are not getting the ROI you expect, the best way to adjust your strategy is to perform a social media audit. 10Fold recommends a full three-month manual audit analyzing every post made by your organization and its two closest competitors on each platform you value for best results.  You should also evaluate keywords and hashtags in an audit using a social media analysis tool such as Brandwatch. This can be a pretty time-intensive undertaking, and 10Fold explains what metrics, content and other aspects your social media team should look at when conducting an audit in our Social Media Auditing 101 blog.  
10Fold Team: How can you share your success across your organization if you are?
Tyler Trainer: It is always a constant battle to show ROI in marketing programs, but social media can be particularly difficult. The best method we have seen is showing how many inbound leads you can produce. Demonstrating that your efforts are producing actionable results for the sales team is the most important goal, so make sure you are fully integrating your CRM system and using UTM links for maximum insights. Additionally, showing attribution numbers on your website from social media, page pathways to high-value pages and assets, as well as positive gains in bounce rate, pages per session and time on site are also very valuable metrics to show engagement with a relevant audience. We would recommend that you send a report of these metrics on a bi-monthly cadence to make sure that the relevant teams are in the loop and you can make consistent course corrections as needed.
Are you a CMO an interested in learning more about Social Media marketing best practices? Register for our upcoming CMO Happy Hour series on Sept. 17 here.
Do you have a question about Social Media reporting? Download our checklist on social media best practices below:
Don't forget to subscribe to our newsletter to get our content and other updates straight to your email!