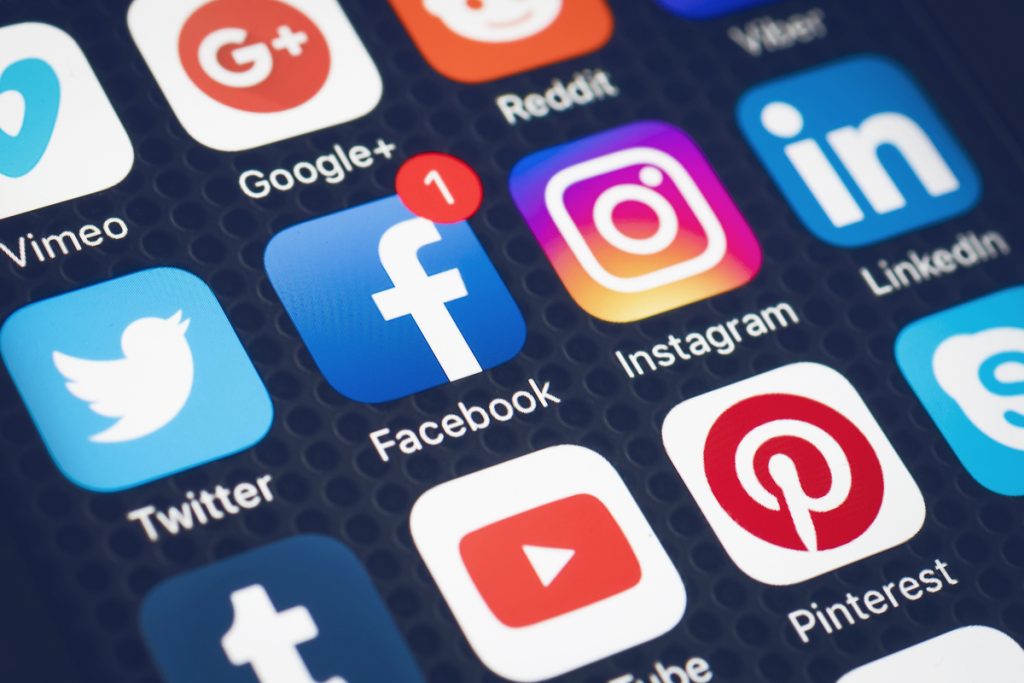 COVID-19 has forced many marketing professionals to realize there is more to a great marketing meal than just TOFU – and one of the biggest drivers of lead generation is social media. 
We recently explored some common social marketing misconceptions to B2B tech, but we wanted to look more closely at the impact COVID-19 has on social media strategy. We sat down with our resident Social Media and Digital Marketing Executive, Tyler Trainer, to dig in. 
10Fold: How have you seen COVID-19 evolve client's social media strategy? 
Tyler Trainer: Even prior to COVID-19, the conversation started to change drastically around social media and how important it is. It is becoming essential – and a strategy is necessary to be successful. For example, in late 2019, LeadCrunch put out a report that showed that about 38% of B2B leads are now coming from social media. Even before COVID-19, more than one-third of leads were from social and COVID-19 has only accelerated the importance and adoption of digital lead gen strategies. 
Conferences are important, but we know in-person events have been greatly impacted by social distancing. While virtual events are increasingly being used – read more on the Dos and Do nots of Virtual Events here – people only attend big industry events, even virtual ones, once a year whereas they are on social media every day. The potential for engagement is therefore much higher if you have a proper strategy, leveraging buyer personas and social media audits for hyper targeted content, in-place.  
If a company does not adopt new avenues of lead generation, and their competitors do, they will be at a severe disadvantage and will be significantly hurting their sales pipeline heading into 2021. It is a huge missed opportunity.  
RELATED EVENT: Social Media Marketing CMO Happy Hour September 17th
10Fold: Are companies using more paid social media in COVID-19?  
Tyler Trainer: Yes and no. When companies are using paid, it is hyper targeted to optimize the ROI. For example, a form on LinkedIn is usually very successful. But the thought process has changed for prospects and companies are trying to do more with less. If you are not offering a strong piece of collateral, an asset like a white paper, it is a lot less likely that people will engage with the paid post.  
Overall, across the board we have seen a higher cost-per-lead and less engagement on paid posts without a strong driving asset since the start of COVID-19 in March 2020. However, companies working with a digital strategist that has access to tools capable of figuring out what content your buyer persona is engaging with and what your competitors are doing are widely more successful with paid social media posts and lower cost-per-lead. For example, 10Fold was able reduce the cost-per-lead for one of our clients LinkedIn demand generation efforts by 3X using personas that influenced targeting.  
RELATED: Your Guide to LinkedIn's Algorithm
10Fold: Are you noticing paid social media budgets increase, decrease or stay the same? 
Tyler Trainer: Over the course of the pandemic we've primarily seen paid social budgets stay the same or increase. More marketing leaders are shifting resources away from what would traditionally be their in-person conference assets and shoring up digital channels. This ranges from virtual events, paid media opportunities all the way to asset collateral advertisements and post that direct to landing pages.  
10Fold: Are there any additional COVID-related social trends worth highlighting given the fact that more has moved online?  
Tyler Trainer: Overall, the volume of content, social and otherwise, has dramatically risen. There is a lot of discussion about an uptick in podcasts being produced, particularly in the enterprise space. One of our clients just started their own podcast where they interview a member of their leadership team every week about a pressing issue in cybersecurity. It's expertly produced, and their posts that incorporate clips of the video podcast are over 80% more engaging than their existing campaigns. 
This increase in content highlights the importance of having a researched social media strategy to ensure your content is resonating and you are utilizing the key terms and hashtags that your target audience is engaging with. While there is a dramatic change in the amount of content produced, there is not necessarily a change in how people are using it. Posting more for doing more will not help you target your audience; you must make sure your efforts around content production are worthwhile, which is where a curated social strategy – with regular reporting and KPIs – comes in play.  To learn more about social media reporting and which social KPIs to look for, check out a previous blog and tune in to next week's Q&A series.
Looking for more strategies to boost your social media efforts? Download our essential checklist for social media success:
Don't forget to subscribe to our newsletter to get our content and other updates straight to your email as soon as it's posted!