Colin Powell once said, "There are no secrets to success.  It is the result of preparation, hard work, and learning from failure."  This is not only true about business, but also about life.  At Trainer Communications, we understand and live by this advice.  In fact, it is from this concept that our incredibly successful charity and media event SharkTank was developed.
This year marks Trainer's fourth annual SharkTank event, which will take place October 22nd at the beautiful Hotel Vitale in San Francisco.  The Media SharkTank event gives Silicon Valley technology company executives the opportunity to test their best pitch before an elite panel of media "sharks," including television anchors/reporters and top-tier business press.  Media pitches are presented to a panel of four prestigious judges from a variety of outlets such as NBC-TV and Bloomberg Businessweek, and each spokesperson receives invaluable feedback to hone their respective media pitch for the future.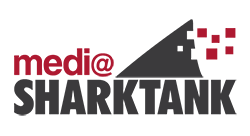 Although these are "shark-infested waters," it's actually as safe as it gets.  SharkTank provides the perfect opportunity to test your pitching skills in the confines of a private hotel suite with immediate expert advice that is specific to you and your company.  Participants receive nonpareil exposure and are able to build relationships with elite reporters as executives learn how to ensure that their pitches end up on top.  Make no mistake, if your company "hooks" the judges, they will likely reach out to you again to pursue a future story!
This unparalleled event has sold out every year, and continues to receive rave reviews from all who attend.  In fact, Trainer's SharkTank event was named a finalist in the PR News' PR 2013 Agency Elite awards "Promotion of a Firm" category.
Last, but not least, what's a shark themed event without a little charity (or in this case a lot of charity).  For the fourth year in a row, all proceeds of this amazing event go to the San Francisco Baykeeper.  So far, Media SharkTank has raised over $32,500 for this incredible charity!  This non-profit organization has advocated for the health and sustainability of San Francisco Bay since 1989 working to, "reverse the environmental degradation of the past and promote new strategies and policies."
So take the plunge, make a splash, and test your best pitch on several real media "sharks" at the 2014 Media SharkTank on October 22nd! Register Here